Manor house Pálffy in Svätý Jur
E-shop and wine distribution
There is a direct link between the human skin and the nervous system. Neuro-cosmetic products intended to modulate the functioning of the nervous system at the epidermal level represent a brand-new approach to skin care. These products can help reduce stress in your skin and complexion
Opening Hours
8.00 a.m. ~ 9.00 p.m.*
Monday ~ Sunday
Reservations at
+421 908 297 707
wellness@hotellomnica.sk
Facial Treatments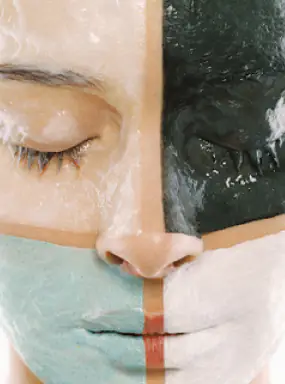 Made-to-measure Facial Collection
60 min.
Tailor-made treatment for all skin types, which ensures effective and visible results. A perfect treatment with energy-based drainage offering a solution focusing on your individual needs.
Active Cryo Time Freeze
75 min.
A unique cryo-treatment with a massage to strengthen and improve your complexion and release facial tension. The unique cryotherapy method (ice cube treatment) and neuro-cosmetic technology immediately brightens, strengthens, and smoothens the structure of your complexion.
White Star-Advanced Clarity & Luminosity Facial
90 min.
Special brightening White Star treatment envelops your skin in a brightening veil. It gives your complexion a perfectly bright shine, smoothens any wrinkles and delivers excellent anti-aging effects. White Star: An ideal treatment for correction of brown spots, ensuring that your complexion keeps a balanced color and remains fresh and bright. Cryotherapy (ice cube treatment) restores radiance/bright look of your facial complexion. The treatment combines the firming and lifting benefits of cryotherapy with the effectiveness of active marine ingredients for immediate brightening-up and renewed vitality.
Sublime Radiance Express
30 min.
The express treatment immediately hydrates and refreshes your skin. With the help of cryotherapy and neuro-cosmetics, it also delivers effective brightening and relaxation. A skin ritual with frozen serum in an ice cube supports microcirculation and stimulates skin elasticity. Treatment without skin massage suitable for all skin types.
Made-to-measure Grooming Facial
60 min.
A unique men's treatment that offers a targeted solution focused on individual needs with visible results for all skin types.
Device treatment Mezzoforte Express / Mezzoforte Express
90 min.
Highly effective skin treatment using bipolar radiofrequency. The treatment ensures immediate thermal lifting, stimulates collagen and elastin fibers, strengthens the contours of the face, and reinforces tissue in the sensitive areas of the face, thus eliminating dark circles and bags under the eyes.
Device treatment Mezzoforte Grand /Mezzoforte Grand
75 min.
Professional deep skin cleansing with subsequent regeneration using bio-stimulating laser and ultrasound. Oxidation of the cells as well as application of active serum containing natural myrrh resin reducing the depth of wrinkles and fills your complexion will combine to deliver the lifting effect to your complexion.