Manor house Pálffy in Svätý Jur
E-shop and wine distribution
Treat yourself to imperial-style relaxation and get some inspiration in our Wellness Valéria. Enjoy unparalleled rest and recovery in an intimate atmosphere with tailor-made treatments.
Opening Hours
8.00 a.m. ~ 9.00 p.m.
Monday ~ Sunday
Reservations at
+421 908 297 707
wellness@hotellomnica.sk
Due to sanitation, on Monday, massage treatments are available only after 2:00 p.m.
ONLY OURS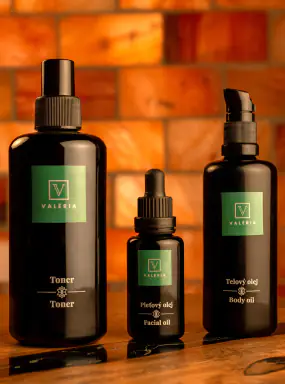 Valerie's ritual
120 min.
A whole-body ritual inspired by the life and story of Archduchess Maria Valeria and her mother, Empress Elisabeth, known as Sissi. Our luxurious whole-body peeling followed by a deeply relaxing massage and a light anti-aging cosmetic treatment is guaranteed to induce a state of complete pampering which lets your natural beauty truly stand out.
SEASONAL TREATMENTS
After-Sun Skin Savior
90 min.
Soothe skin and moisturize dryness after a sun-soaked stay with this calming ritual. A face & body wrap boost oxygen flow and replenishes sun-parched skin while a scalp and body massage take the sting out of a hot summer's day.
Very Berry Revitalizing Body Scrub
45 min.
Wave goodbye to dull, uneven skin with an energizing and detoxifying express scrub treatment. Sea salt, acerola extract, and pumice stone particles work together to exfoliate the skin and enrich your body with essential vitamins and minerals. The finishing touch, the application of a rich lotion or indulgent cream will leave your skin looking brighter, smoother, and healthier.
BRANDED THERAPIES
Deep Moisture Body Cocooning
60 min.
Regenerates, hydrates, and rejuvenates the skin with an antioxidant effect that evokes a true heavenly sensation. Skin treatment with a refreshing body peeling and a hydrating-nourishing anti-aging body mask, which makes you unwind even more thanks to a relaxing scalp massage.
Cryo-Lipoliss
60/75 min.
If your main concern is dimpling and uneven skin, this 3-phase treatment is definitely for you. Powerful cryotherapy techniques ensure immediate results: your legs feel refreshed, your skin will be more even and skin contour, firmer. A special massage using the natural powers of algae will get rid of toxins in a flash while a firming body mask will work to target problematic areas.
Gold Body Ritual
90 min.
A body scrub with a gold massage balm for smooth, glowing skin is followed by a full body massage to rid your body of whatever aches and grumbles it may have. A massage with warm golden stones will ensure you'll leave feeling relaxed and with a wonderful golden glow to match.
Gold Body & Face Ritual
105 min.
The treatment starts with a deeply relaxing back massage using warm globes filled with golden liquid. A gold firming facial is followed by a radically-effective lifting massage. Then, feet and hands (or scalp) are gently massaged while a peel-off mask brightens and smoothens your face. The application of a serum with 24 karat gold adds a sumptuous finishing touch.
RITUALS FROM NATURE BY LIVE +421
Spring
90 min.
Detoxify, hamonize and clear your mind. The ritual that helps to clear up your scattered and unconcentrated mind; it contains a peeling, which detoxifies and encourages the dehydration of the excessive liquids from the body. This massage treatment applying medium preasure is focusing on the back, neck, sciatic muscles, and legs.
Summer
90 min.
Hydrates, revitalizes and calms the body. Relaxation therapy focused on the back, shoulders and arms helps treat insomnia thanks to the slow and precise pace and strong pressure applied during the body massage. With this treatment, you will also receive an application of the hand and foot lotion, which penetrates into the lower layers of the skin providing deep hydration.
Autumn
90 min.
It calms and relieves emotional tension. The essences of Slovak nature, such as mint, spruce, sage, and fennel in combination with a deep and rhythmic massage will relax your muscles, calm your mind, and stimulate the soul.
Winter
90 min.
It warms, regenerates, and calms your soul. A ritual containing a massage performed at a medium pace, with gentle pressure, long strokes and a partial wrap will help warm the body and give it a sense of wellbeing and comfort.
Aching Foot Ritual
45/60 min.
Complex therapy that brings a feeling of refreshment and lightness to tired legs and feet. Ritual including foot bath, (peeling), foot and legs massage for muscle and joint relaxation, hydration and regeneration, and reduction of swelling. Ideal after hiking, sports, or tired legs.
MASSAGE TECHNIQUES
Relaxing massage
60/90 min.
A traditional massage of the whole body applying firm pressure to induce relaxation and relieve muscle tension. The combination of aromatherapy oils from grape seeds and carefully selected essences from Slovak nature stimulates perfect muscle relaxation.
Deep tissue massage
75 min.
A strong massage that combines work with the pressure points and firm, longer strokes by therapist's hands, elbows, and forearms. This massage relieves muscle tension and fatigue.
Back, neck and shoulders
45 min.
Intensive massage relieves deep-rooted tension and muscle stress. Developed for people with a demanding life style. It relieves tension through a firm massage, which focuses on all nodes in the muscles in the upper part of the body.
Pregnancy massage
60 min.
Nourish your body in this exceptional time with a specially designed therapy consisting of facial treatment, back and lower limb massage. This therapy is tailor-made to reduce fluid retention and muscle fatigue.
Hot stone massage
60/90 min.
The combination of aromatic oils and volcanic stones relieves muscle tension. By applying the heated stones, you will feel that the tension gradually subsides.
Cupping therapy
60 min.
An ancient treatment technique using the principle of vacuum has a positive effect on your lymphatic system, and thus has a positive effect on the whole body.
FACIAL TREATMENTS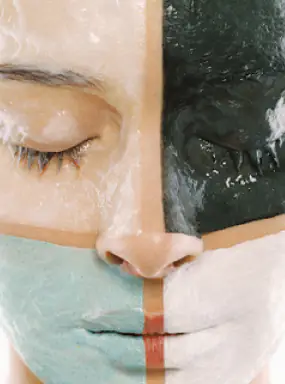 Made-to-measure Facial Collection
60 min.
Tailor-made treatment for all skin types, which ensures effective and visible results. The perfect treatment with energetic drainage offers a solution focused on your individual needs.
Cryo Time Freeze
75 min.
A unique cryo-treatment with a massage to strengthen and improve the facial skin and release facial tension. The unique method of cryotherapy (ice cube treatment) and neuro-cosmetic technology immediately brightens, strengthens, and smooths the structure of your facial skin.
White Star Advanced
75 min.
Special brightening White Star treatment envelops your skin in a brightening veil. It gives the skin perfect radiance, smooths any wrinkles and delivers excellent anti-aging effects. White Star: An ideal treatment for correction of brown spots, ensuring that the skin remains evenly coloured, fresh and radiant.
Skin Renewing Peel Therapy
75 min.
The urge to hold your head high will come naturally after this treatment, which unlocks brighter, clearer, and more beautiful skin. With its results-driven combination of peel methods, advanced ingredients rich in fruit acids, drainage and lifting techniques, this treatment dissolves dead cells, radically renews the skin's surface texture and tackles the ageing effects of pollution and stress.
Gold Facial Lifting
90 min.
After your feet have been treated to a heated pouch filled with golden liquid a rejuvenating facial will cleanse and tone your skin. A detoxifying lymphatic drainage and tightening facial cupping are followed by a firming peel-off mask. Deliciously spoiling, the mask is made with gold powder and adds further to the treatment's sense of glamour. The luxurious experience is completed by application of 24k Gold serum.